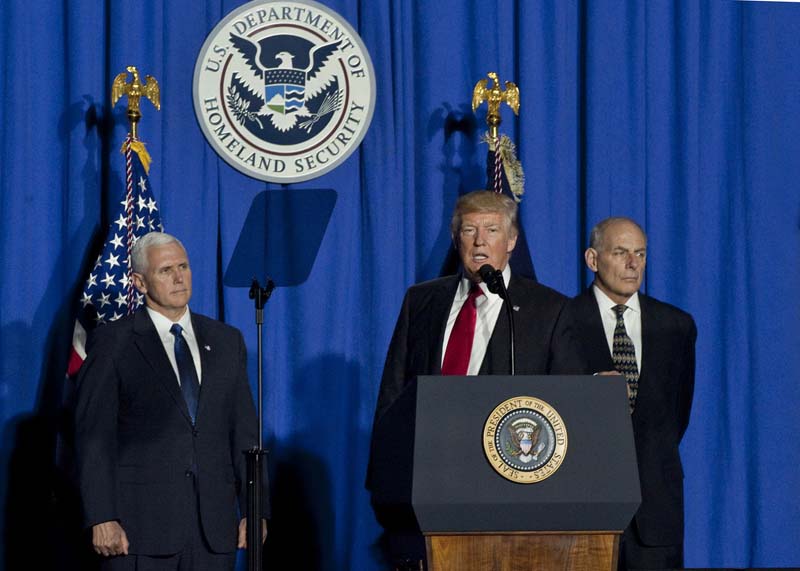 A law suit filed by AILA and other Immigration and Civil Rights Groups alleges that since the beginning of summer 2016 the organizations began receiving reports that people presenting themselves at the border requesting asylum were being turned away by Customs and Border Protection (CBP).
The CBP used various forms of misinformation such as telling the asylum applicant they could not apply for asylum, that they needed a visa to enter the US, or that they needed to request asylum from Mexico before they could request asylum in the USA.
Apparently, using Mexican officials began when the CBP was flooded with applicants from Haiti.
After the earthquake hit Haiti, many Haitians went to Brazil, and when the recession began in Brazil, they went north to the U.S. border.  With the flood of Haitian migrants sleeping in the streets, the CBP commissioned Mexican officials to provide the Haitians with a number on a waiting list.
The problem grew when CBP began referring Central Americans to Mexican officials, who could not give the Central Americans a number because only Haitians could be placed on the waiting list.
The law suit filed by AILA and others was followed up by a request for a hearing with the Inter-American Commission on Human Rights. The request stated that these policies were resulting in the refoulement of asylum seekers to dangerous conditions.
The request alleged that the CBP actively discouraged asylum seekers from asking for protection. The organizations filing the request noticed that certain ports of entry were no longer accepting applications for processing.  They noticed a pattern of blocking that began in October 2016, or maybe as early as May 2016.
The exact method of blocking depended on the port of entry. In Nogales, Arizona and El Paso, Texas, CBP officers told applicants that there was not enough space, and to come back later.  In Otay Mesa, they were referred to Mexican authorities for a number on the waiting list.  As of December 2016, the earliest dates for processing were in February 2017.
Photo Credit: PBS