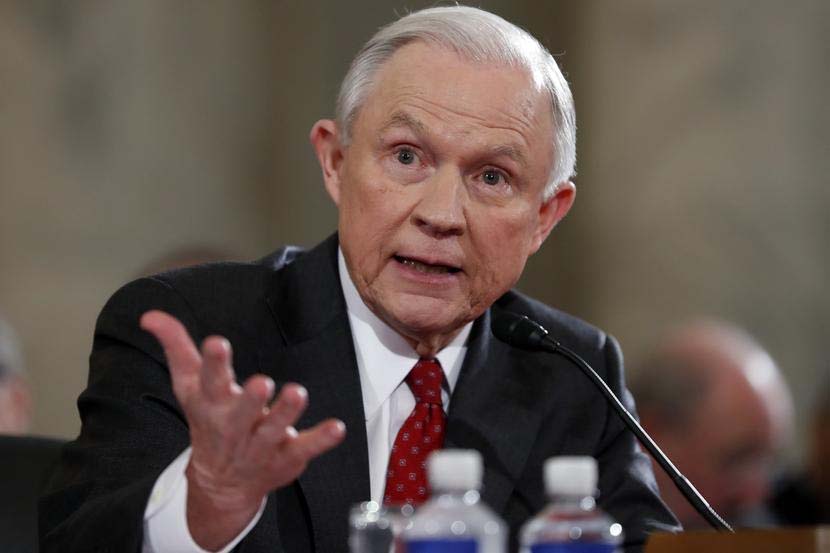 Senator Sessions:
On the proposed Muslim Ban: the Senate Judiciary Committee voted 16-4 to not block Muslims from entering.  Senator Jeff Sessions was one of the four votes supporting the ban on Muslims.
DACA and Immigration Reform: The Senator gave some of the least responsive answers to questions about DACA. He said his job was to enforce the law and not make it, and it was up to Congress to fix a broken immigration system. He acknowledged the need for prioritization and stated that there were not enough resources to seek out and remove all undocumented people- those with criminal convictions were a top priority. After the "lawlessness" had ended, there would be a need for "dialog" about people who had been here a long time.
Abuse of the H-1B Visa: The Senator stated it is wrong to think we are in a totally open world, where any American with a job can be replaced by anyone in the world willing to take that job.  We have borders, and we have commitments to our citizens.
Due Process and the Immigration Courts: According to AILA, there was hardly any discussion of due process for people in removal.  During the 11 hours of testimony, there were only two questions about the immigration courts. In response of whether the courts could protect refugees, Sessions answered that it was the job of the State Department and the President to deal with refugee issues and not the Department of Justice. He also did not comment on whether the Board of Immigration Appeals had gone too far in some of their rulings. Responding to whether children in deportation proceedings should be entitled to a lawyer, he stated that the government cannot provide lawyers to "illegal immigrants."
Photo Credit: MSNBC