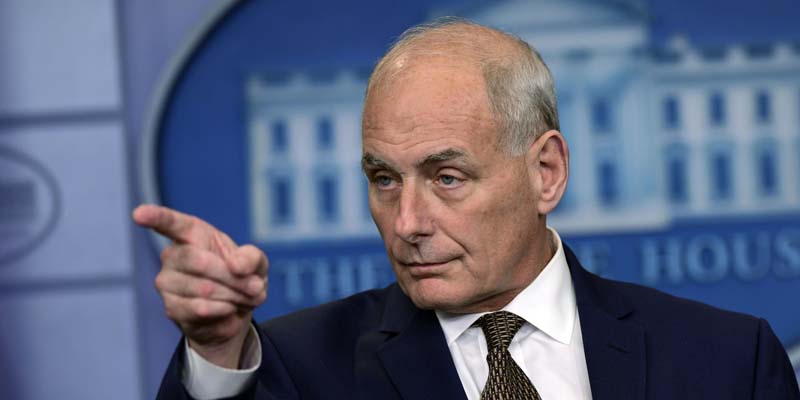 AILA points out that the two Kelly's Memoranda call for:
Massive detention by requiring anyone apprehended by the Department of Homeland Security to be detained, even those with no criminal conviction, until they are removed, released according to statutes, obtain valid legal status, are found to have a credible fear, or are paroled.
It expands to power to issue Notices to Appear (NTAs), which are similar to a complaint or indictment, and lists the charges a person is being charged with, to include US Citizenship and Immigration Services.  Previously, only Immigration and Customs Enforcement and sometimes the Custom and Border Patrol could issue NTAs.
The priorities in the Memoranda do not make an exception for someone who has been charged with a crime and then acquitted.
The Memoranda establishes a Fast-Track Removal for "Criminal Aliens" convicted of an "aggravated felony." These people will be removed without having an opportunity for a hearing in front of an immigration judge.
The Memoranda rescind the previous prosecutorial discretion in which those with strong equities (positive factors) that outweighed their negative factors could request not being removed even if they qualified for removal. Now, only the director of the field office can approve prosecutorial discretion on a case by case basis if there is undue hardship.
The Memoranda expands expedited removal, in which people are removed without a hearing in front of an immigration judge. Previously, only arriving aliens caught within 100 miles of the border within 14 days of entry were subjected to expedited removal, unless they establish a credible fear of returning to their country, opening up the opportunity for asylum. Now, DHS can expedited remove anyone who is undocumented unless they can prove they have been in the United States for at least two years. Expedited removal can occur within 24 hours and does not give individuals with family and US citizen children an opportunity to retain a lawyer. It violates the constitutional right to due process.
It makes the criteria for passing the credible fear interview more difficult.
The Memoranda narrows the definition of "unaccompanied minor" to only those who have no parent or guardian in the USA. Those who do not fit the definition and who do not have a credible fear will be placed in expedited removal.
Undocumented Parents in the United States who paid a smuggler to bring their unaccompanied minor to the USA are at risk of being prosecuted for smuggling.
Image Credit: The Intercept