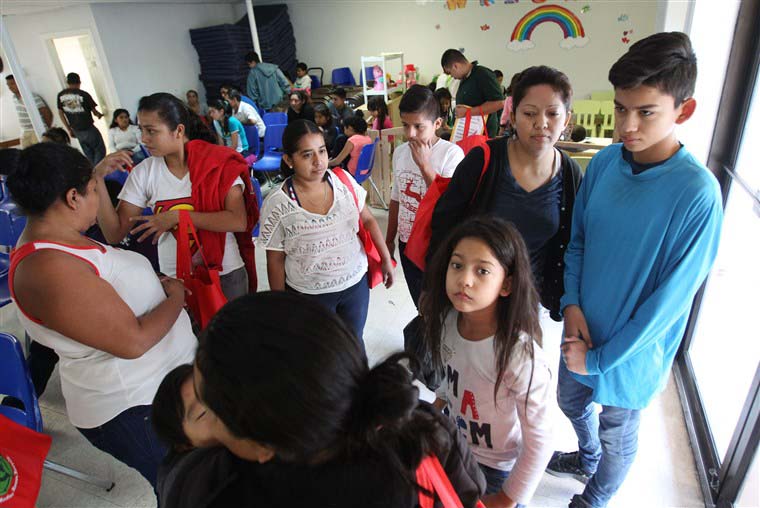 Getting into America from another country is often difficult. For some, sending their children across the border alone becomes necessary. Currently, some of these unaccompanied children are being taken from the borders of Texas to a facility in Arizona. The mayor of Nogales recently went on a tour of that facility and says the children are being well-cared for.
The number of children crossing the border alone has gone up dramatically for residents of Guatemala, El Salvador and Honduras. Somewhere between 700 and 1,000 children are being held at the facility. Most of the children are said to be from Central American.
The Nogales facility is eventually going to be a transitional facility that will house children while they get a medical checkup and get vaccinated. The children would then go to facilities that are being set up in other states.
The influx of immigrants is proving to be somewhat of a challenge. While Mexican immigrants can be deported immediately, minors from Central American countries can't. This means that as long as children are crossing the border, the United States will continue to process them in Arizona.
Advocates of immigration tried to warn that tens of thousands of minor immigrants would be crossing the border this year. Critics claim the influx is because of misinformation being circulated about the Deferred Action for Childhood Arrivals program, as well as claims that children immigrants aren't held in detention.
Family immigration isn't something that people should be afraid of. Instead, they should work to understand the laws governing immigration so they can understand what they need to know.
Source: Fox News Latino, "Unaccompanied Minors In Midst Of Immigration Crisis Are In Good Care, Arizona Mayor Says" No author given, Jun. 10, 2014.