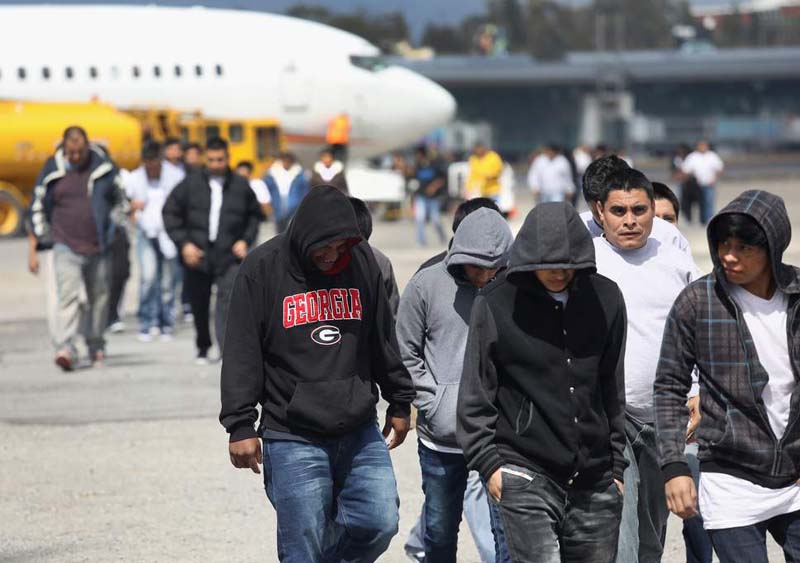 According to Aviva Shen, writing for ThinkProgress.org, if Trump's plan to deport 2 to 3 million immigrants comes to pass, it will spell big profits for not only corporations such as GEO Group and CoreCivic, companies in charge of running immigration detention centers but also companies hired by Immigration and Customs Enforcement (ICE) for private charter flights to deport these people to their country of origin.
ICE Air contracts with commercial airlines and charter flights operating out of 4 airport hubs in the United States. According to the article in ThinkProgress, a report released by the Office of the Inspector General in 2015 found that ICE pays an average of $8,419 per flight hour for charter flights, regardless of how many people are on the plane.
The Inspector General found that between October 2010 and April 2014, ICE spent $464 million on charter flights, sometimes mostly for empty planes.  The report found that the agency did little to ensure that the flights were efficient or necessary, and wasted as much as $41.1 million in tax payer dollars during the three and a half year study period.
One of the charter flight providers that racked in the most money was CSI Aviation, located in New Mexico.  The company received more than $300 million in contracts from the Department of Homeland Security. The CEO of that company contributed significantly to the Trump campaign.
Detention and deportation is a profitable business.