How do a vast majority of immigrates qualify for U.S. immigration?
A 2020 analysis of U.S. State Department data revealed that family-sponsored visas, which can include spouses and unmarried children of permanent residents, brothers, sisters and older children of citizens), make up approximately 40 percent of immigrant visas issued in the U.S. while work-related immigrant visas make up only approximately 5 percent.
The simple chart below visualizes this data.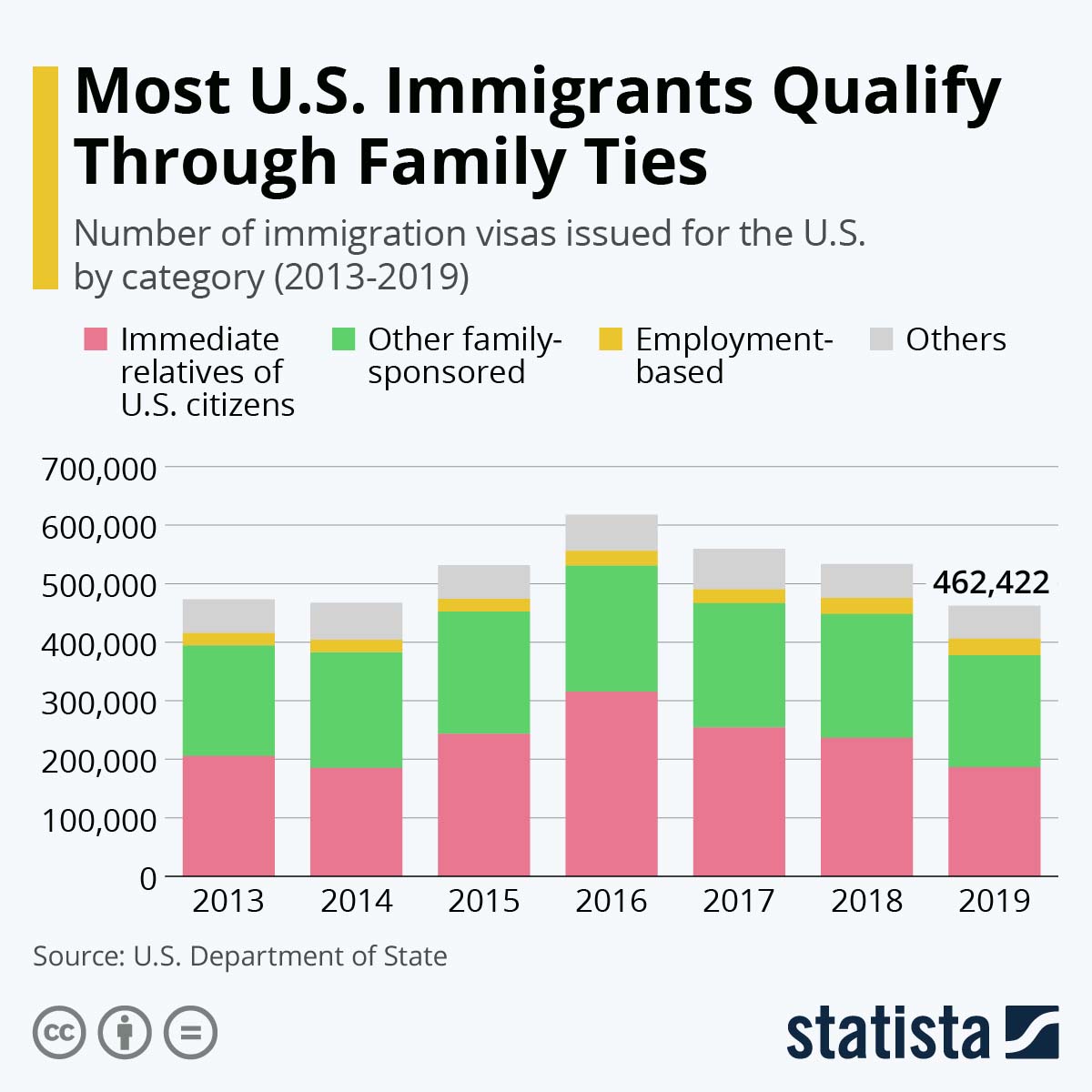 Original source: https://www.statista.com/chart/21442/number-of-us-immigrant-visas-granted-per-year-by-category/