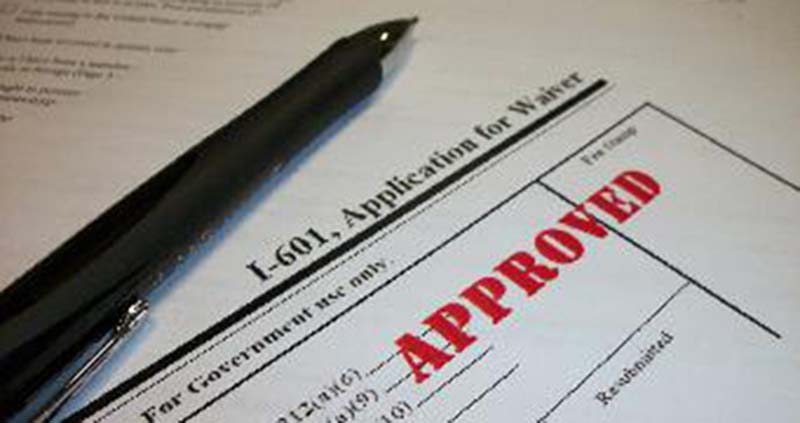 If you came to the United States without documents but you are married to a U.S. citizen or permanent resident, you cannot file for a green card from within the United States. You will need to obtain the green card through consular processing after the Petition filed by your spouse is approved. If you have spent more than one year in the United States, you will also need to file for a waiver for your unlawful presence.
Prior to the passage of the provisional waiver, consular applicants would have to go to their country of origin and wait for the consular officer to reject their consular case before they applied for the unlawful presence waiver.
On March 4, 2013, the law changed, allowing a spouse of a US citizen to apply for the waiver before leaving for the consular processing appointment. The law later changed to allow spouses of permanent residents the same opportunity.
The stumbling block for most people filing the I-601A is meeting and proving the extreme hardship requirement. The applicant must establish that refusing his or her admission would result in extreme hardship to his US citizen or permanent resident spouse or parent.  Children do not count as a qualifying relative. (This is the main difference between this waiver and cancellation of removal, in which hardship to children does count).
How does USCIS define extreme hardship? USCIS Guidance states that the suffering or harm must be greater than that suffered from common separation. If there is more than one harm, they can be added together.
For example, that suffering from family separation can be grouped with economic harm if the applicant is the main breadwinner and is not allowed to stay. If the family is forced to follow the breadwinner to a country they do not know, in which a language is spoken that they do not speak, and where there will be fewer educational opportunities or medical facilities, all of these factors can be grouped together to build a strong case.
It is very important to consult a good immigration attorney if you want to apply for an immigrant visa and you need to file a waiver because it is a complicated process.