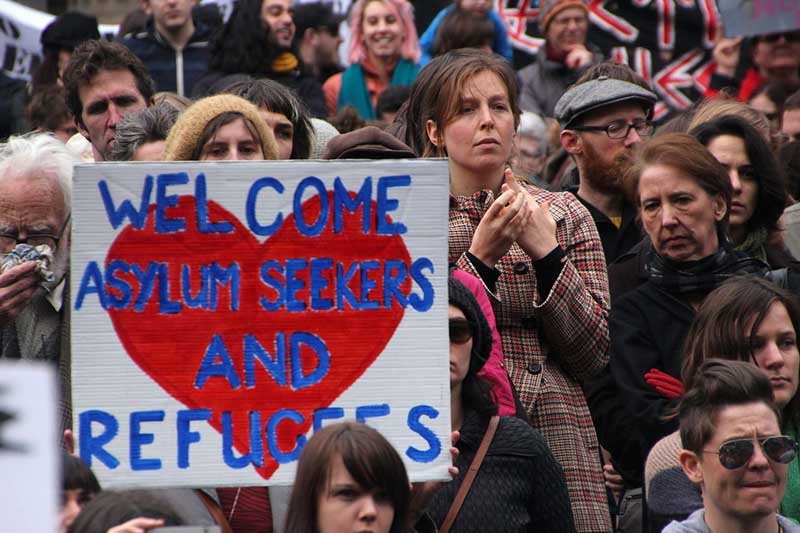 When some people think of those who are seeking asylum in the United States, they might automatically turn to those who are living in hostile areas plagued by violence. They might think of people who are being persecuted in their home country over their religious beliefs or political beliefs.
That, however, isn't always the case. Arizona residents might like to know how sexual orientation is playing a part in cases of people seeking asylum.
A man who lives in Tucson fled from his home in 1995 because he says that his home country, Brazil, is homophobic. He says the violence there against homosexuals is huge.
His father was abusing him because he is effeminate. He says his mother told him she would rather him be dead that for him to be homosexual. He says he was also abused by police in his home country after they raided a gay club.
He is one of the 4 to 10 percent of people seeking asylum in the United States because of their sexual orientation. An initiative started in 2012 to help people who are seeking asylum based on gender identity and sexual orientation. The man is currently awaiting a decision on the appeal he filed after he was denied asylum in the U.S. Sadly, he faces deportation if the appeal is denied.
This man's story highlights the importance of knowing the proper methods to seek asylum in the U.S. Without understanding the laws pertaining to asylum, he might not have been able to file for asylum, and he likely couldn't have appealed.
Anyone who needs to seek asylum in the U.S. should make sure he or she understands the process for doing so.
Source: Arizona Public Media, "LGBT Global Persecution Leads to Asylum Seekers in Southern AZ" Maria Taracena, May. 22, 2014