You may have heard the headline, "Mexican President calls for New Marshall Plan for Central America." Presidential-hopeful Julio Castro echoes similar sentiment during first Presidential debate.
So the question to debate, "Do we really want to put U.S. dollars into the likes of these Central American Presidents?"
Let's have a looks at some of the headlines surrounding several Central American leaders.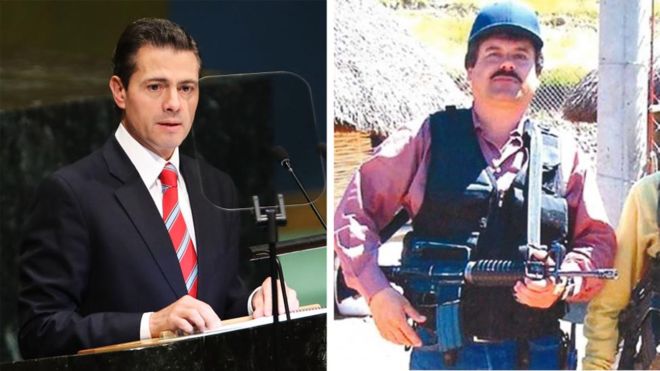 El Chapo paid $100 million bribe to former Mexican president, Pena Nieto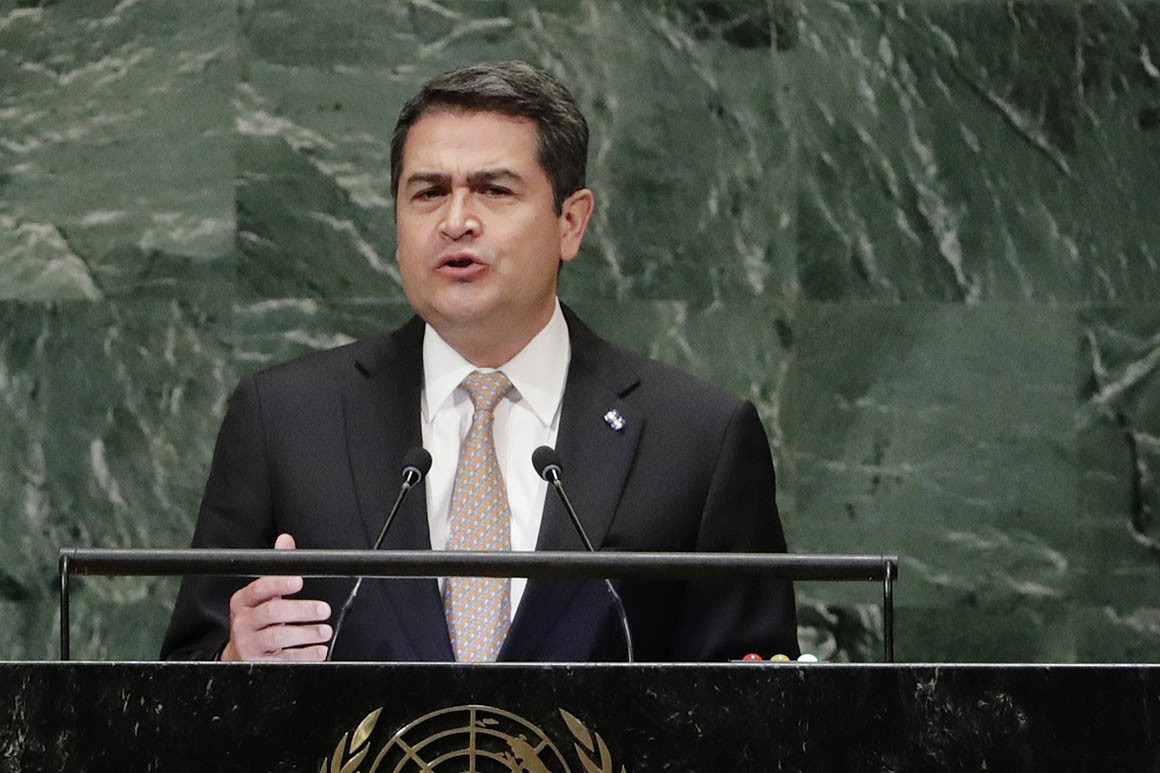 Honduran President, others targets of DEA investigation
When Honduran President Juan Orlando Hernandez's already controversial re-election was married by irregularities in late 2017, the U.S. government congratulated him while the opposition was still contesting the count.
Source: https://www.politico.com/story/2019/05/31/honduras-president-dea-investigation-1348514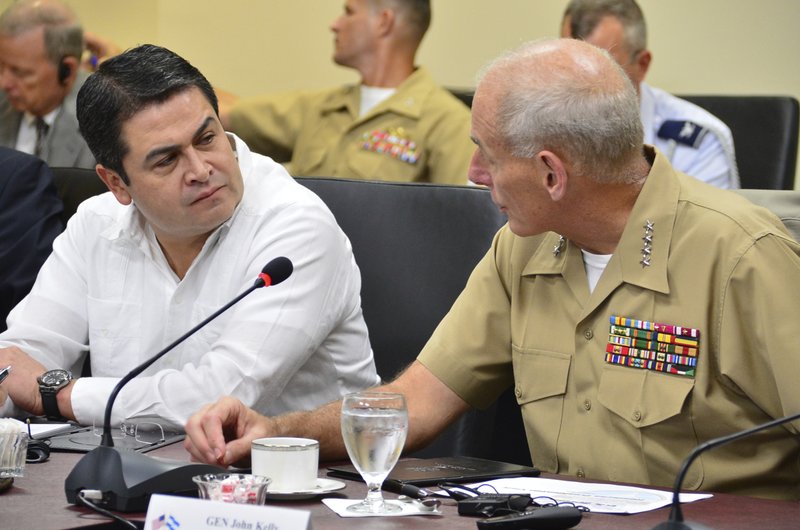 Hernandez had especially curried favor with Gen. John Kelly, who had led the U.S. military's Southern Command and later became President Donald Trump's chief of staff. Kelly advocated for continued U.S. support of Hernandez's government, noting their contributions to the war on drugs and progress in combating corruption.
Source: https://apnews.com/b12f818d601a40a188337bfb80ee723c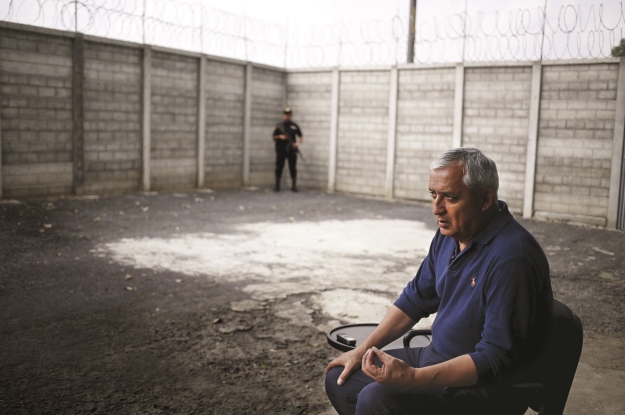 Former Guatemalan President Otto Perez Molina in prison
Source: https://www.americasquarterly.org/content/amazing-case-proved-latin-americas-crackdown-corruption-real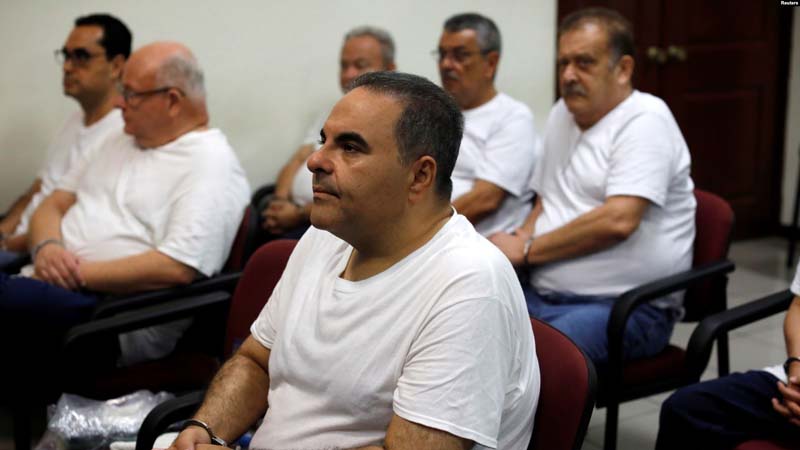 El expresidente Saca y seis mas a prision 
Source: https://www.voanoticias.com/a/el-salvador-condena-a-10-a%C3%B1os-de-prisi%C3%B3n-a-expresidente-saca/4569244.html
El Salvador Corruption
Salvadoran authorities seize assets of corrupt ex-president
The Salvadoran Attorney General's Office began Friday the process of seizing real estate and other assets belonging to former President Tony Saca, who has admitted to embezzling more than $300 million in public funds during his 2004-2009 tenure.
Source: https://www.efe.com/efe/english/world/salvadoran-authorities-seize-assets-of-corrupt-ex-president/50000262-3717187
Mauricio Funes (El Salvador)
Fuentes was charged in 2016 with money laundering and illicit enrichment during his time as president from 2009 to 2014. Along with Saca, he is included in the State Department "blacklist" of corrupt officials from the Northern Triangle. In 2017, in 2017, he was convicted of embezzlement in a civil court and ordered to repay $206 million: in February El Salvador's attorney general opened a new investigation into Funes for allegedly trying to buy support in Congress, and in March the country's Supreme Court confirmed a request for his extradition.
Source: https://www.americasquarterly.org/content/presidents-prison-temer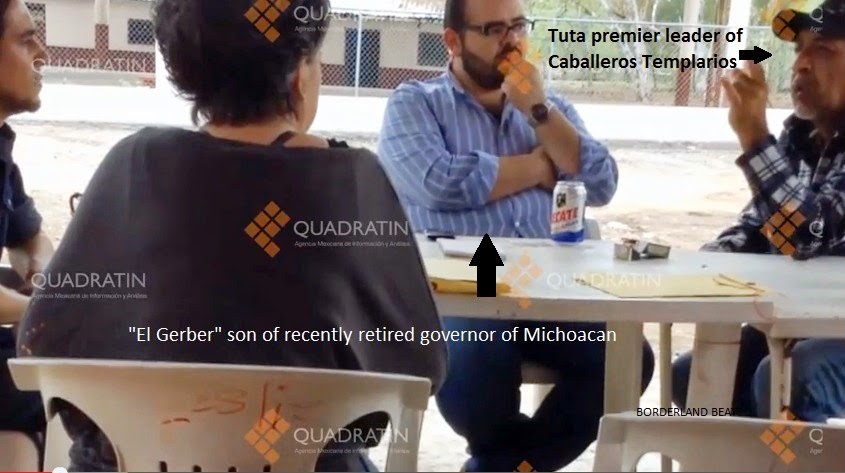 Vallejo Mora, local PRI politician having a beer with cartel leader of Los Templarios, "La Tuta"
Source: http://www.borderlandbeat.com/2014/07/video-surfaces-of-tuta-and-governors.html
IT'S COMPLICATED! What are the facts?
Ending aid to the Northern Triangle isn't going to solve the problem at the border. But continually shelling it out won't either. There's a lot the U.S. can do at the local level, but at the national level, the nation's leaders are often unethical and their priority is to stay in power and enrich themselves and their families. See https://time.com/5564653/donald-trump-central-amererican-aid/, quoting Senator Patrick Leahy.
Improving security at the local level will reduce migration. One study of child migration from Central America found that communities that succeed in reducing their homicide rate reduce child migration as well. While overall emigration from the Northern Triangle spiked since last year, emigration from El Salvador plummeted, which some officials attribute to the effects of U.S. security aid. See https://www.vox.com/2019/4/1/18290443/aid-central-america-mexico-guatemala-immigration-border.
We shouldn't throw the baby out with the bath water!
It is important to put the governments of the Northern Triangle on a very short leach and make the aid contingent of their ability to reduce corruption and improve security and the economic well-being for their people.
By cutting of aid due to the failure to reduce the migration north, the Trump administration has conflated priorities on what has worked in the past. Aid should be tied to the progress that Northern Triangle countries make for the well-being of their people.