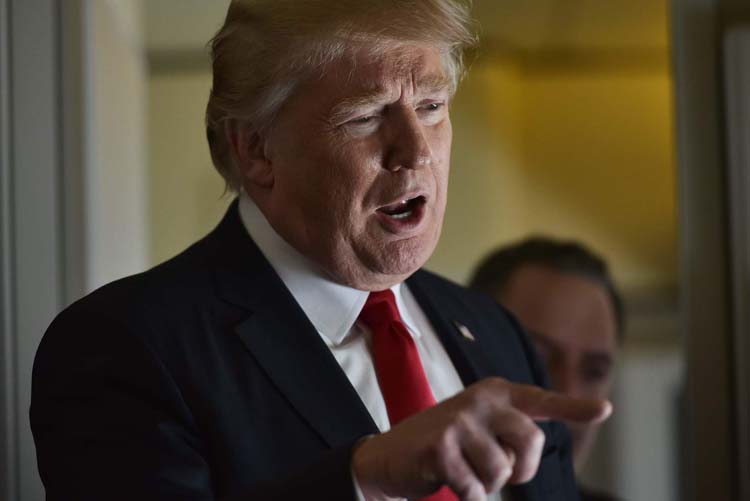 Enhancing Vetting Capabilities and Processes for Detecting Attempted Entry Into the United States by Terrorists or Other Public Safety Threats 9/24/2017
The main points of President Trump's Proclamation 9645 are as follows:
Having ordered a world-wide review of whether and what additional information is needed from each foreign country to assess whether admission of their people poses a security threat, and as a result of establishing global requirements for information sharing and vetting, the President concludes that the world is now a safer place. However, he states that in spite of these efforts, a small number of countries remain deficient in their identity management and information sharing, and some have a significant terrorist presences within their territory.
The President stated that he will continue to work with these countries that are deficient but willing to work with the United States to improve in these deficiencies. The President identified the following countries as not meeting baseline requirements: Chad, Iran, Libya, North Korea, Somalia, Syria, Venezuela, and Yemen.
Iraq was dropped from the list after being previously listed because although it did not meet the baseline security requirements, there was a close cooperative relationship between the democratically elected government of Iraq and the United States. However, Iraqi nationals would be subjected to higher screening requirements.
Somalia also received special mention. According to the Proclamation, the Department of Homeland Security Secretary found that although Somalia satisfied the information-sharing baseline, it failed the identity-management requirements and its government still lacked control over terrorists within its territory. For that reason, it remains on the list of banned countries.
The remaining Proclamation discusses the situation in each country. Notably, with regard to Venezuela, the ban is against government officials and not the ordinary citizens of Venezuela.