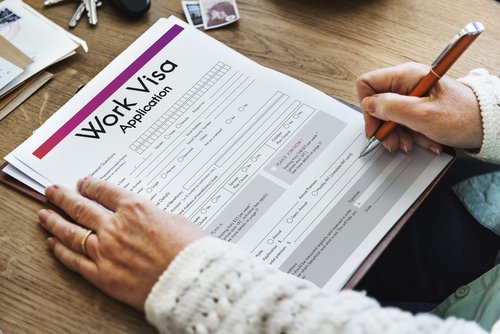 Employment-based visas were our topic last week. In this article, we will expand on that post to help people in Arizona learn what to do if your Employment-Based Visa is lost or stolen.
If you or a loved one are in the United States on an employment-based visa, you can probably understand the horrible anxiety and fear that might come over a person who loses that visa, especially when you consider how dire the consequences can be if you don't have your documentation when you need it.
Handling a lost visa is something that actually starts before the visa is ever lost. The U.S. Department of State recommends making copies of your visa before you ever travel on it. In fact, you can make copies of all your documentation because those photocopies will be very useful if you end up losing your visa.
If the visa is lost or stolen, you can take those photocopies to the police station to file a police report. Even if you don't have those copies, you still have to go to the police department to file a report. Once you do that, you will have to get a copy of the report for your records.
After you file the police report, you will have to make reports to the U.S. Embassy or Consulate that issued your visa. It is important to know that U.S. visas that are lost or stolen can't be replaced without going to the issuing U.S. Embassy or Consulate. You will need to have a copy of the police report and other documentation of the incident when you apply for a replacement visa.
Source: U.S. Department of State, "Lost and Stolen Passports, Visa, and Arrival/Departure Records (Form I-94)" Oct. 01, 2014